About Us
ABC- Audit & Business Consulting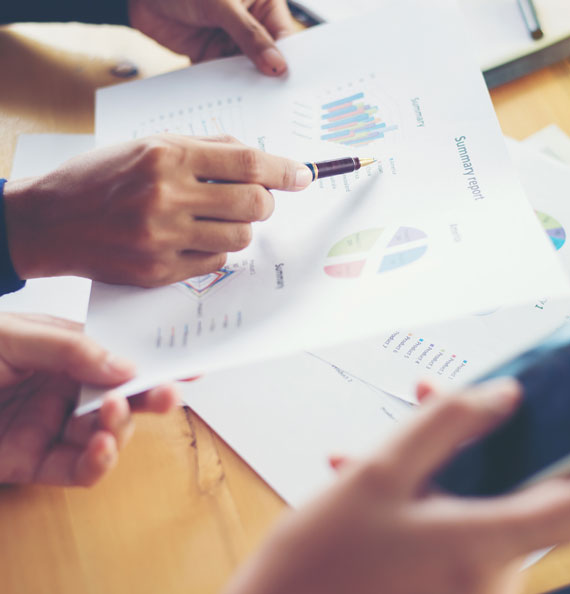 Has established itself since 1999 in the north african market as a leading provider of state of the art related to Audit, Assurance, Accounting outsourcing, Tax, Business reprocessing and Payroll outsourcing to the Government and Private entities, for national and multinational companies
Our implementations have been success stories in small and medium companies as well as large organizations. Over 300 clients use ABC- Audit & Business Consulting lines of services including more than big multinationals.
We deliver rich functionality based on a highly flexible technology that rapidly adapts the solution to the client needs and also protects his investment in customization when we introduce new versions.
Our accounting, HR and Payroll outsourcing services are customer centric and deliver easy to use and efficient.
Our strategy is to specialize, focus and satisfy customer specific needs. We pride ourselves to have met the challenge and are on track in our strategy and vision.
ABC- Audit & Business Consulting's Accounting, HR and Payroll solutions for the North Africa are designed to deliver rich functionality for both enterprise and mid market organizations; ABC- Audit & Business Consulting offerings provide a comprehensive and affordable business solutions for a wide range of organizations.
Since 2010, ABC Audit Business & Consulting has been retained by ADP to be its partner for Tunisia and Algeria, and to assist it in its payroll outsourcing offers for large multinationals

About ADP (NASDAQ – ADP)
Designing better ways to work through cutting-edge products, premium services and exceptional experiences that enable people to reach their full potential. HR, Talent, Benefits, Payroll and Compliance informed by data and designed for people. Learn more at adp.com. Therefore, ABC is proud to be local partner of ADP for Tunisia and Algeria.
ADP, the ADP logo, and Always Designing for People are trademarks of ADP, LLC.